Bisley Steel Buffalo
Bisley Buffalo
We are all used to seeing deer roaming across Stickledown, but none of us had seen a Buffalo ....until now , that is !
Thanks to a conversation Phil Morgan had with Andrew Mercer, NRA Chief Executive & Sec General earlier this year, and the wholehearted support Andrew Mercer gave to this project, the Steel Buffalo became a reality on 10th August 2015.
Since Phil passed the artwork to Andrew Mercer back in May, the Buffalo project moved ahead with astonishing speed, given that it first saw light as an idea by Phil Morgan and Clive Taylor about ten years ago. Our thanks must also go out to the NRA Team that did the Technical and Range work to give us Target 51 on Stickledown and brought steel targets back to Bisley.
The Steel Buffalo is now available for hire and the Club will certainly be making regular bookings on it. Judging by comments on the NRA's FaceBook it looks like proving to be a popular and lucrative target.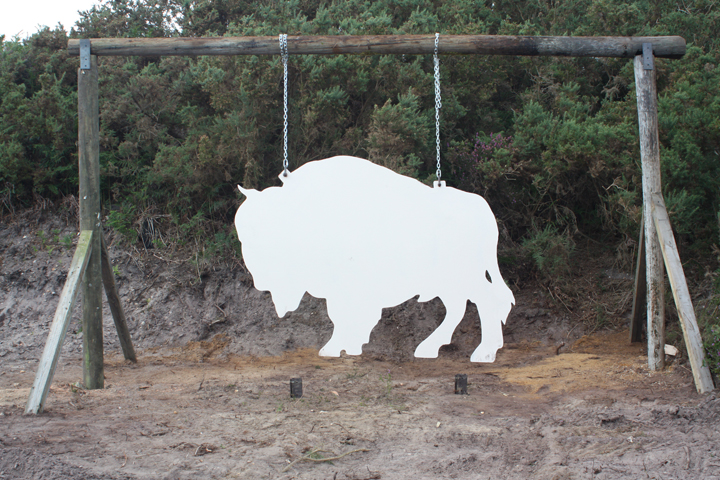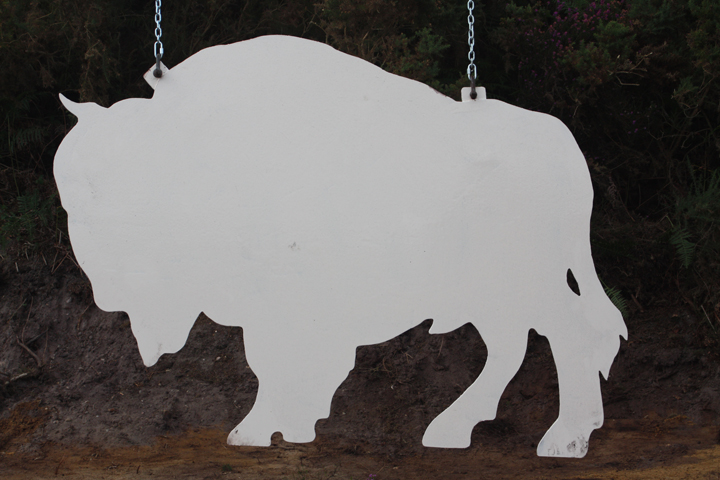 Pictures by kind permission of NRA